Listen:
Architect of Change – Visionary Leadership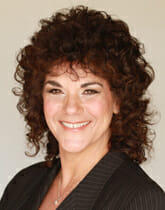 Podcast: Play in new window | Download
That's right … it's time to get up and go to work again!  How do you feel?  Are you bummed that you have to spend your day going through the motions of "doing a good job" with colleagues just putting in their time? Or, are you eager to see what the day brings and how you can shape it, help it and contribute?
Far too many of us are working in environments where employee engagement means nothing more than free coffee.  Is there a better way? Today you host, Connie Whitman, will speak with Skip Lackey.  Skip is going to discuss the possibilities of what going to work every day might look like if more companies would finally adopt a new type of thinking.
Skip Lackey is the Founding Partner of MyCheifWellness.com and MediatationPrescription.com.  Skip started his career as a clown and toured with Ringling Bros., Barnum & Bailey Circus, he then went on to be an actor on TV, in movies and on Broadway as well as being an executive producer for a New York Production Company.
Living a life filled with passion, Skip and his wife Kristine then started Evolution Unlimited Inc.; the North American "arm" of The Journey.  He is also the President of Conscious Company Inc. – This is a new organization that is helping people uncover their innate Leader within.
If you would like to know more about The Journey and upcoming public workshops  – go to www.TheJourney.com