Listen:
Architect of Change – Accountability and It's Affect on Our Goals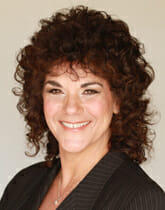 Podcast: Play in new window | Download
Do you seem to put off all of your big dreams or long-term "To Do List" goals?  Why?  Why are we always in a waiting mode of thinking?  Does this statement sound familiar?  When "X" happens I will finally be able to do XYZ?  Why isn't that time right now?  Ask yourself, "What am I waiting for?"  How do we hold ourselves accountable so our goals are able to create a new reality that is clearer, happier and happening right now? Are we missing a key piece of knowledge that holds us back?
Today your host, Connie Whitman, will speak with Joel Fotinos.  Joel is the Spiritual Businessman, vice- president and publisher at Tarcher/Penguin, and the author of his new book: "MY LIFE CONTRACT- 90-Day Program for Prioritizing Goals, Staying on Track, Keeping Focused, and Getting Results"
Joel is going to help us hold ourselves accountable so we will be armed with the tools needed to begin to create the changes in our life we are seeking.  He is going to help us figure out how to do it, NOW!  You won't want to miss any of Joel's formula of how to create your 90-day contract to change!