Listen:
Architect of Change – Your Defining Moments and Breakthroughs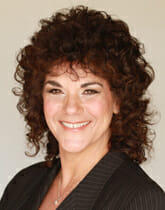 Podcast: Play in new window | Download
Do you think success happens to people because of luck or coincidence?  When you meet someone, who you view as successful, do you think, "Sure they were at the right place at the right time.  They are so lucky.  That never happens to me?"  Do you think this statement is true?  If you answered yes, then perhaps you have never thought about your defining moments in life and how you responded to those moments.  Do you even know how to reflect back to see if you have had defining moments, during your life, and missed them?  Is it possible to miss defining moments, in the first place?
Today your host, Connie Whitman, speaks with Chaney Weiner.  Chaney is going to help us examine our defining moments and discuss opportunities that we may have missed.  Chaney is the founder of Chaney Institute of Human Potential.  Chaney inspires and empowers people, worldwide, in all seven areas of life (Financial, physical, family, mental, spiritual, vocational, and social).  He does this by helping folks discover their hidden brilliance and uniqueness based on what is most important to them while reducing fears, doubts, and anxieties.
His new book, "Because This Is Your Life" is about how to live a meaningful life while feeling respected, appreciated, and recognized for who you are and all you do.