Listen:
Architect of Change – Have A Financial Plan and Stick To It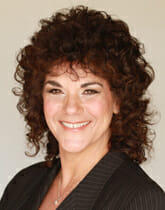 Podcast: Play in new window | Download
How many of you have a plan for retirement?  Do you put money away every month, or once in awhile when you have extra cash at the end of the month?  Do you invest based on your gut feeling or do you have an expert advising you?  If you're like me, you might be overwhelmed by the bazillions of ways you can plan for retirement.
Let's say we all have a good, actionable plan. Good for us, right? Sure it is as long as we stick to that plan.  Or how many of us have gone into panic mode and shifted our holdings to either be more aggressive or conservative based on the stock market results?   Many people make decisions based on fear.  Is this a good strategy and can we even call it a strategy?  We probably have many more questions than answers on this subject.  After all we are talking about our money that is needed when we are no longer working.  If you are freaked out, no worries.  Help is on the way!
Today, your host, Connie Whitman, will speak with Vlad Zherenovsky.  Vlad is going to discuss historic trends, the global market and having a REAL plan.  Vlad is the CEO of Kraner, LLC and has more than 15 years in his role as a wealth manager.  He is going to share his expertise to answer all these questions and more.  Get ready to take a stroll down memory lane as we look back, as well as looking forward, to provide key insight to your personal plan for the future.
Vlad's Direct Telephone Number:  (201) 374-4079