Listen:
Architect of Change – A Job Search Template for Success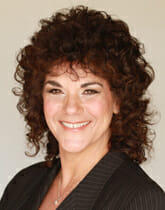 Podcast: Play in new window | Download
Let's talk about what 's happening out in the market place, as industries shift and downsize staff.  Are you affected by this shift or know someone who is?  After being with the same company, in the same position, for over a decade or two, how do we get out there, interview and get a job in a new industry especially if that's the only alternative?
If this is something you are facing, and during every interview you are asked about your experience in this new industry.  You know your soft skills (transferable skills) will make you a high performer, even within a new industry but no one will listen or give you the opportunity.  What do you do?
Lucky for us, your host Connie Whitman, will speak with Paul Fornelli.  Paul is going to help us address things like how to be creative about relating your relevance, the importance of going into the interview thinking the employer will think you aren't qualified and so much more.
Paul Fornelli is an award-winning sales, sales management, and sales training professional. He is the author of Sales Readiness: A Template for Success. He has over 20 years of sales experience in B2B wholesale mortgage banking, PEO, capital medical sales, and enterprise-level medical device information systems and integration software for health care organizations,
Paul developed a framework for job seekers to communicate their transferable relevance – the skills they have and how they will directly apply them in a new role, in a new company, in a new industry. The advice and recommendations being discuss may change your job search experience!