Listen:
Architect of Change – Caught Being Good APP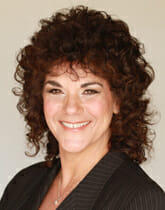 Podcast: Play in new window | Download
Have you heard the phrase, "There's an app for that?"  Of course you have and perhaps you know someone who created an app, to be used as a useful tool on our smart phones.  How do app creators develop the app and have it go live so we can search and find it so we can download it to our smart phones.
How many apps and cool solutions do you use daily?  Most of us depend on our apps and use them daily from GPS, to traffic information, to games, to exercise apps.  So how does the inventor come up with the idea? What's their muse?  Then after formulating a brilliant idea, what do they do with it for it to come to life?
If you have a brilliant app waiting to be born and not sure where to start, then you are in store for a huge treat.  Today, your host, Connie Whitman, will speak with Dawn Nichols about the creation of a new app that can become a life-changing app in a parent's life.  Are you intrigued?
Since the show is about change, today's show has two-change components.  First is the creation of something brand new and the challenges of creating and making something available that has never been offered before…change!  The second key aspect of change, is how a mom, and a small business owner, was able to create, develop and build a new real life app for changing a child's behavior.  We have so much to discuss so hang on as we dive head first into cyber space where anything is possible!
Dawn Nichols has an eclectic background including technology, sales and adult education. She has worked in academia, corporate and in her own businesses.  Two of Dawn's passions are empowering people through education and creating environments where all children can thrive. She combined them to create an app and is on a mission to educate and encourage parents and teachers to use the "caught being good" approach to successfully modify behavior.
Website:  www.caughtbeinggoodapp.com
Email Address:  [email protected]