Listen:
Architect of Change – Prepare Your Home For Sale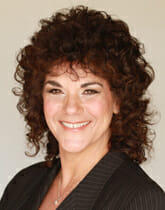 Podcast: Play in new window | Download
To stage or not to stage…that is the question
Who has moved after living in a house for many years?  Is it time for you to downsize or move due to a job relocation or retirement?  Where do you begin?  This is one of the most stressful and overwhelming life changes that takes place over our lifetime.
So, how the heck do you prepare your home for the best return on your investment?
When it comes to staging ideas, we've all seen miracle transformations on Love It or List It or other HGTV shows.  What are some quick ideas for staging that really make sense for the homeowner.  Also, do most Realtors have a good idea of what should be done to the home to capture the maximum listing price and is that something that homeowners should talk to the Realtor about regarding decorating.
Get ready as we drill down, and not into your walls, but into some key ideas to help you narrow your efforts to maximize the return on your home before you even put out the For Sale sign.
Today your host, Connie Whitman, speaks with Holly Volpe, who is going to discuss downsizing and what you should do to prepare your home for the best return on your investment.  Holly is an Interior Designer, space planner and home stagger whose passion is designing spaces that speak to the heart of the client.
Email Address: [email protected]
Website:  www.trispaceinteriors.com