Listen:
Architect of Change – Universal Spiritual Philosophy & Practice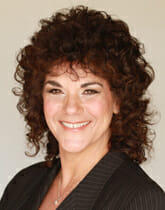 Podcast: Play in new window | Download
Spirituality is a big topic that we hear about often in our present culture.  What does spirituality mean to you?  Would you define it as finding inner peace, or a balanced life?  Maybe you think being more spiritual is simply sharing kindness to the world.  Do you look at spirituality, inner peace, balance, etc. as something you even think is attainable or as a foreign concept?  Do you even know where to begin to start to gain clarity within this monumental topic?
Well today, your host Connie Whitman,  speaks with David Low.  David is going to help us understand the difference between religion and spirituality.  This clarification may provide a clearer picture of the path that you may be seeking.  We are also going to discuss some of the tragedies that are happening in our current events and try to find the purpose behind the tragedy.
David holds a PhD in Religious Studies and is an adjunct professor at Rutgers-Camden, Rowan and LaSalle Universities.  He has an MS is Community Counseling and has worked as a substance abuse Counselor for 7 years.  He currently does dreamwork and maintains a small counseling practice and David's first book just came out called "Universal Spiritual Philosophy and Practice."