Listen:
Architect of Change – The art of speaking…. Communicating and presenting may be our most essential skill.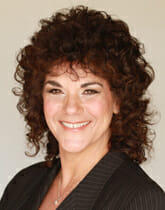 Podcast: Play in new window | Download
Have you ever been asked a question only to have the listener's eyes glaze over or have them look away as you are answering?   How about the flip side?   When you meet someone at a party or a networking event – do you really listen to what they are saying or are you guilty of non-listening too?
One of my former colleagues used to say; "we have one mouth and two ears so we should be listening at least twice as much as we talk.  Yet, this rule doesn't seem to apply to most people we communicate with.  Why?  Those of us who are really interested, and choose to listen actively, what are we missing?  Smacking someone in the face and saying, "hey!  I'm talking over here!"  Probably isn't a good alternative.
Today your host, Connie Whitman speaks with Esther Hughes.  Esther is a communications expert and she is going to help us fine-tune those skills so that you'll never be the victim of a deaf ear again. Take some notes so you can learn a tip or two as to how to become an amazing presenter.
Website:  www.elitecommunicators.com