Listen:
Architect of Change – Space Planning for Home & Office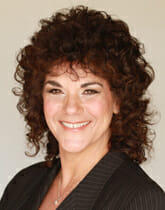 Podcast: Play in new window | Download
Have you ever walked into a friend's house and felt as if you never wanted to leave?  It made you feel so homey, comfortable and peaceful?  How did they achieve that?  Even if you frequently watch HDTV shows, it seems like magic, when they do the final reveal.  So what is really going on to get the house they are transforming to look so picture perfect?
Would you like to know some of the trade secrets of interior designers so you can create your comfortable space design to help you achieve that easy flow.  Whether an open concept floor plan flow (I learned that word from to "Love it or List IT" and "Flip or Flop" on HGTV) or ease of moving through your house or office space without hitting a knee or tripping over lamp wires, is what you are looking for, today's show has the answers.
Today your host Connie Whitman, speak with Holly Volpe (on the show for the 2nd time) is going to discuss how to plan your room design and the things you will need to consider for "Best Use" as well as "Best Appearance" of the space.
Holly is an Interior Designer, space planner and home stagger whose passion is designing spaces that speak to the heart of the client. Through conversations and personal meetings she has mastered the art of understanding what is the best "Design" fit for her clients. It's not one size fits all… In fact it's no particular size fit's most and she loves it!