Listen:
Architect of Change – Profit Driven Organizational Development Strategies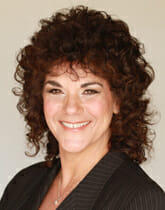 Podcast: Play in new window | Download
Why do so many organizations focus on managing processes but don't seem to know how to lead teams to ultimate success?  The value outside organizations is often greater than the perceived value of the people within.  Is this the concept of the grass is always greener on the other side (outside) the fence?  Perhaps, this is why many companies have high employee turnover rates, employees who drag themselves to work and do the bear minimum to fly under the radar, and employees and managers who dislike what they do and the people they work for.
So why do we get up and go to work everyday?  To earn money certainly but the problem with this statement is the word "work."  Work is associated with a 9-5; I hate my job and live for the weekend way of life.  If all this is true then is there a better way to create a high value rate of exchange inside our organizations?
Today your host, Connie Whitman, speaks with Michelle Lifschitz. Michelle is going to tell us her story and how her company has embraced positive and inspiring change using Organizational Development strategies, in order to create internal value for the company and for the employees.
Michelle Lifschitz is the national manager of CohnReznick's gender-based diversity strategy.  She leads WomenCAN, an employee resource group focusing on attracting, retaining, and advancing female employees in addition to developing women's career objectives.