Listen:
Architect of Change – Leaving A Secure Job For The Unknown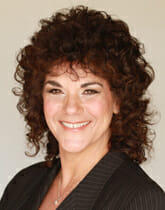 Podcast: Play in new window | Download
When you hit a brick wall in your career and money seems to stop flowing all together, what do you do?  Are the answers obvious and the shift towards a new direction seamless?  Of course not, if anything it's the complete opposite.  Yet, so many people seem to shift their focus, change their career and survive, while others seem to get stuck and are not able to move forward.  So what's their secret?  Is there a secret that we can all learn and use?
Today your host, Connie Whitman, speaks with Joe Clifford. Joe is going to tell us his story and take some of the mystery out of how to move forward, take the leap of faith and see your new, amazing life unfold before you like magic.
Joe holds a BS. in Applied health Science, Diploma in Physical Therapy, Higher Certificate in Strength and Conditioning CSCS.  He Founded the Cutman Second Association & Minute Medicine Man.
Designer and Lecturer of the Cutman Course, which has had resounding international success.
Joe presently works with the UFC as a Cutman and is in Elite Amateur and Professional Boxing nationally and internationally as a Cutman and Coach.