Listen:
Architect of Change – How to Speak to Loved Ones About Money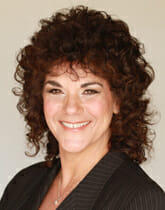 Podcast: Play in new window | Download
We know two things are certain in this life:  We will pay taxes and we will all die someday.
It's also a statistical fact that we are living longer.  Does this mean that we all grow old with a quality life that most would be envious of, or is aging really another reality of existing within the same body and mind that no longer seems to serve us?
We all know someone whose parents have dementia or some other debilitating issue that prevents them from getting around and enjoying what is left of his or her life.  When things seem to change suddenly with an elderly parent – it can be startling, that your parent that you have relied on suddenly in need of your help.
The key question that needs to be asked is:  How to manage this new normal – – so that we can focus on enjoying this aging person that we love so dearly, while still giving them the opportunity to have quality of life.
Today your host, Connie Whitman, Speaks with Vlad Zherenovsky they are going to discuss some strategies and ways to approach this devastating family situation before tragedy strikes.