Listen:
Architect of Change – Productivity Hacks That Rev Up Your Profits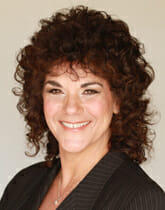 Podcast: Play in new window | Download
Without profits you don't have a business. To have profits you need clients. To get clients you need to market.
There are many ways to market your business. How do you figure out what will have the biggest impact on your business? How do you do it all? It gets overwhelming really fast. So how do we stop over-thinking and start moving in the direction of profit?
Here's the thing…No marketing strategy will help you unless you follow it. That means you need a solid and realistic plan that focuses on the right strategies for you and your business AND a foundation from which to act so you can turn your marketing into clients and profits.
Would you like to learn how to, stop over working and do the right things to make more money?  Would you like to create the foundation to increase your profits and revenues?  Would you like to break working IN your business and discover the key to working ON your business for big profits?
Today your host, Connie Whitman, speaks with Carrie Greene, speaker, coach and author. She works with entrepreneurs on marketing, sales and creating a business they want instead of the one everyone tells them to have.