Listen:
Architect of Change – Meditation Benefits to Good Health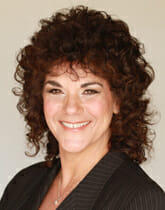 Podcast: Play in new window | Download
Meditation.    It's a practice that's been around for thousands of years.  But … recently, Meditation and all of its benefits are undergoing a resurgence of interest and popularity. It's been noted to help kids in school, help with addictions like tobacco and to contribute to better focus and overall well-being.
Meditation is really brain training – to help you learn to quiet your mind and make it stop careening wildly from thought to thought.  So, if it takes just a few minutes each day – and you don't need any special equipment to do it, why isn't everyone taking advantage of this absolutely free practice?
I think for some of us it's a matter of how to …you can find App's, recordings and guided mediation,
And then when to:  every time we think about fitting in 20 minutes to meditate a list of 10 other things on our to-do list pops up.
Your host, Connie Whitman and her guest David Low are going to sort this all out.   David is going to help us understand why meditation is so important to our health and is going to discuss the different techniques of mediation so we can choose the style that may actually work for us.  This clarification may provide a clearer picture in choosing your unique path.
David holds a PhD in Religious Studies and is an adjunct professor at Rutgers-Camden, Rowan and LaSalle Universities.  He has an MS is Community Counseling and has worked as a substance abuse Counselor for 7 years.  He currently does dreamwork and maintains a small counseling practice and David's first book just came out called "Universal Spiritual Philosophy and Practice."
Website:  www.davidlowmsphd.com
Email Address:  [email protected]