Listen:
Architect of Change – 6 Figure Business Card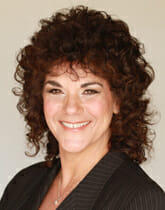 Podcast: Play in new window | Download
If your business is not on the web, does it even exist?  There is so much hype about having an Internet presence and words are used like SEO.  For those of you who are like me, I had to look up SEO to learn that it means Search Engine optimization.  What???
Whether you are a small business or a huge corporation.  The Internet is a needed resource that none of us can afford to put on ignore.  So how do we sieve through all the information, hype and downloadable, "how to" stuff to figure out what we actually need to have a profitable presences and create the income we desire.
Help is truly on it's way.  Today your host, Connie Whitman speaks with an expert, Liz Hester.  Liz built an Internet Marketing Business from 0 to $60,000/month in 4 months.  Yes, you heard me correctly…in 4 months.  In addition, Liz is an International Speaker & Author and has helped Small to Medium Sized Businesses Grow 50%.
Liz's passion is Helping Speakers, Coaches and Consultants bring their gifts to the world through offline to online automation.
Website:  LizHester.com
Free Gift:  LizHester.com/6figurecard