Listen:
Architect of Change – Modern Manners for Business Success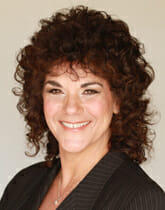 Podcast: Play in new window | Download
Generational Differences, Technology, and Body Language – What do they all have in common?
All three play a huge role in how we communicate at work, in meetings and with one-on-one conversations.    Because these are integral elements of our own persona's –  they play into how we are perceived in our work environments.
So … Do you know what messages (whether conscious or unconscious) you are sending out?
Most of us would say, "sure we do.  People see me as I'd like to be perceived."
If that were true  – would you be willing to ask several colleagues, bosses, and direct reports to give you anonymous evaluation about how you communicate and what type of receptivity you actually get from those same folks?
Do not fear, we have an expert on this topic of modern manners for business success and Beverly Langford is going to unravel some key concepts for us to utilize to be successful in this changing environment.
Beverly is President of LMA Communication. A consulting, training, and coaching firm that works with organizations and individuals on strategic communication, message development, effective interpersonal communication skills, team building, and leadership development.
She is the author of the newly released and completely updated THE ETIQUETTE EDGE: Modern Manners for Business Success.