Listen:
Architect of Change – How Is Your Relationship With Money?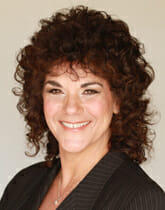 Podcast: Play in new window | Download
Do you feel like you have enough money in the bank?  Do you feel like you earn enough money to live the life you imagine?  Do you feel like you will ever be able to retire?  Do you like money or do you like what money can buy?
So many key questions about money.  But what if your money issues have nothing to do with your earning power and more about your overall relationship with money?  Think about that for a minute…how can we have a relationship with money when money is a thing that we can transact to buy stuff!  What does a relationship with money have to do with anything?
Today your host, Connie Whitman, speaks with Meira Findel and we will get some answers to these very important questions about money.  Meira is an accountant specializing in bookkeeping and tax services for small business.  In addition she is a Reiki Master and Entrepreneur.  Meira has a vision and is taking action to revolutionize the way we all think about abundance, prosperity and wealth so we can become liberated financially from the "old world" thinking.
Meira Findel, known as "The Holistic Accountant", realized through her work with many diverse clients that "Financial Independence" is about much more than the proper handling of financial matters.
"We are talking about deep seated beliefs that people hold about wealth creation in their business lives and in their personal lives. In order for me to assist people to really attain the goals they desire, it inevitably comes down to how they think, feel and react to the energy and issues around money".