Listen:
Architect of Change – Your Path to Peace of Mind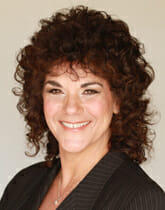 Podcast: Play in new window | Download
Happiness … wow …something we all strive for but often just can't get to, right.
Today we are going to talk about some of the challenges we face on our path to peace of mind and how to clear the path to our goal.
Did you know that 80% of our thoughts are negative?  Humans have approximate 60,000 thoughts per day and if 80%, or 48,000 of them are negative what does that say about our psyche?  Research has found that 98% of our daily thoughts are exactly the same thoughts we had yesterday.  Talk about being on a hamster wheel!
With all these stats, what does it really mean?  Think about how you feel during and at the end of the day.  Are you filled with energy and enthusiasm or are you usually faced with fatigue and trying to keep your head above water.
If fatigue often over shadows your days, then your thoughts may be clouded with words like, "Never," "Should," and my favorite negative word "Can't."
We get stuck with our own negative record playing, getting stuck and repeating the same negative thoughts and ideas, over and over again.  Yikes…how do we stop this insanity?
Get ready to get reset; Michael Sage Hider is with us.  Here is his profile:  B.S. Degree in Engineering, an M.S. Degree in Philosophy with a strong minor in Psychology, and a Law Degree. He was a Trial Attorney for eleven years and a California Superior Court Judge for thirty years, and has recently retired.
For decades, (during his tenure as a judge?) he also worked on how to bring Enduring Peace of Mind, the greatest treasure in the world, to people with troubled souls.
Michael does this for folks, regardless of what's happened in their past, their present situation, and their prospect s for the future.  He offers this valuable information in his book called "Spiritual Healing-Making Peace with Your Past."
Michael provides Healing Steps and methodology, in his book, for those wishing to step out of the negative vortex of their thoughts and enter into a life filled with positive, beautiful self-enriching thoughts.