Listen:
Architect of Change – How to Get More Done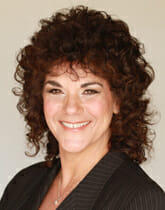 Podcast: Play in new window | Download
Today's motivational quote  is by ~ Alan Cohen
"Busyness is not a reason for not getting other things done. It is an excuse for not claiming your true priorities."
We all have 24 hours or 1,440 minutes every day.  What do you do with all this time?  Is it being spent on things that will give you the life you dream of and desire?
Or are you living on the hamster wheel, running and not really moving from the same point you start at each day?  Frustrating, right?
How many of you use phrases like, "I don't have enough time to get everything done," "I wish I had more than 24 hours per day, then maybe I could catch up," "Time is flying by and I can't seem to ever catch up, there has to be a better way."
Do any of these statements sound familiar?  What are we doing wrong?  What are we missing?  Is there an easier way to control time?  Well the answer to all these questions will be addressed today, in the next half hour.  WOW!  That's a ton to cover and my guest Divya Parekh is here to help us slow down, breath and discover some strategies to help us all control our day and become more productive.
Divya Parekh is an in-demand motivational speaker, a leading business relationship and leadership coach, and an Amazon best selling author. Her newest best seller is called, The Entrepreneur's Garden – Nine Essential Relationships to Cultivate a Wildly Successful Business.  This book serves as the foundation for many leaders in business and other organizations.  She also co-authored the international best-selling book, The Voyage to Your Vision.
Divya has guided many entrepreneurs, CEOs, and management personnel into realizing their goals and reaching their next level of accomplishment. She accomplishes this through her individual coaching sessions, leadership talks, and workshops.