Listen:
Architect of Change – How To Wake Up Feeling Beautiful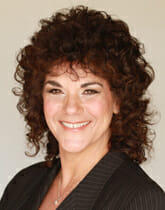 Podcast: Play in new window | Download
Today's motivational quote is by, ~ Anonymous
"Beauty is being the best possible version of yourself on the inside and out."
How many of us spend a ton of money on beauty supplies and still feel like we look washed out, worn out or just plain tired?  All the cosmetic lines out there, for men and women, claim their products will enhance our eyes, lips, and the look and feel of our skin, but how many of them really accomplish any of it?  Is there a semi-permanent resource for us to feel alive and feel like we look attractive?
Today your host, Connie Whitman, Speaks with Gina Ferraro who took the leap of faith and opened her own beauty spa called Belizza, Lash and Beauty Spa.  She has various options for folks who are looking to save time and money every morning while preparing to look our best.  Gina's salon offers, facials, massage, lash extensions, waxing, threading and eyebrow tinting, spray tanning, and that's just to name a few!
Gina is going to help us explore the various options so we can all choose the options that are best for us.  Not only do I patronize Belizza once per month, I am Gina and her team's biggest fan.  I get more compliments as to how young I look even after recently turning 55.  Lets settle in and listen as Gina tells us how to look our best for the holidays as well as every day of the year!