Listen:
Architect of Change – How To Establish a Strong Personal Brand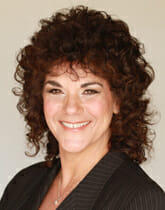 Podcast: Play in new window | Download
Connie's motivational quote of the day is by ~ Tom Peters
"Regardless of age, regardless of position, regardless of the business we happen to be in, all of us need to understand the importance of branding.  We are CEO's of our own companies:  ME Inc.  To be in business today, our most important job is to be head marketer for the brand called YOU."
Do you know what a brand is?  Did you know that there is such a thing as a personal or individual brand?  What is the benefit of having a personal brand and what do we need to do to create a strong individual brand?
If you asked you peers or direct reports to say one sentence that encapsulates who you are or how you are viewed, what would they say?  Do you think the feedback would be smart, firm, fair, passionate, and communicative?  Or would the results say that you are difficult to approach and discuss issues with, that you are stubborn, short sided and closed minded?
Here's the reality, unless you ask for this feedback, your perception of how you are being viewed could be very different than the people you actually deal with day to day.  So how do we create the proper brand and do we even have control of how others see us?
Do not fear, your host, Connie Whitman, has an expert on this topic of personal branding for business success.  Beverly Langford is President of LMA Communication. A consulting, training, and coaching firm that works with organizations and individuals on strategic communication, message development, effective interpersonal communication skills, team building, and leadership development.
Beverly is also the author of her newly released and completely updated THE ETIQUETTE EDGE: Modern Manners for Business Success.
Sit tight as Beverly helps us unravel some key concepts for us to utilize in order to create a strong personal brand to help all be successful in our ever changing business roles.