Listen:
Architect of Change – Opening Hearts Through Forgiveness and Gratitude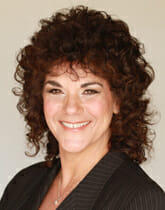 Podcast: Play in new window | Download
Connie's motivational quote today is by, ~ Joshua Loth Liebman"
"We achieve inner health only through forgiveness – the forgiveness not only of others but also of ourselves."
Forgiveness and gratitude, we hear so much about these two words. Do you think these two little words can be impactful to your daily life? What if I asked you if forgiveness and gratitude were essential to living a happy life? What do they mean to you and more importantly, do you think they are important words to understand and implement into your daily life? Can they be the most essential ingredients for a happy life filled with meaning?
It's good to talk about this topic especially as the New Year dawns.
Dr. Lester Sauvage has answered these questions in his book "Opening Hearts – A Cardiovascular Surgeon Reflects on Faith, Healing, Love & the Meaning of Life.
Last month, your host Connie Whitman spoke with Barbara Mulvey Little, and we spent our time together talking about Dr. Sauvage's 5 Cardinal Rules for Healthy Living, which are part of the way he suggests we make conscious and loving choices. Today we are going to dig a little deeper and discuss some of the spiritual aspects of the 5 Cardinal Rules for Healthy Living.
Website: BarbaraMulveyLittle.com
Email: [email protected]