Listen:
Architect of Change – Solomon Reading for 2017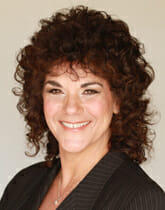 Podcast: Play in new window | Download
Connie's motivational quote today is by, Socrates:
"I decided that is was not wisdom that enabled poets to write poetry, but a kind of instinct or inspiration, such as you find in seers and prophets who deliver all their sublime messages without knowing in the least what they mean."
Have you ever experienced a profound change or trauma to your physical body, that caused a change to your way of thinking and feeling and thusly how you live?
Your host, Connie Whitman, speaks with Stephanie Banks who has experienced such a trauma, and has written a book called A Soulful Awakening. She wrote the book after having a horrific biking accident, and a near death experience. She knew she needed to write A Soulful Awakening to explain how her physical trauma allowed her to channel her guides through journaling.
Today Stephanie is going to share her gift with us, and is going to do a live channeled reading for Connie.
Are you ready to be transformed and inspired as Stephanie shares her gift? Stephanie has done this exact channeled experience with many people around the world, and has been able to help them get in touch with their angels and guides to find answers that were already within them? Let's stretch our minds and listen to this powerful reading that may help all of us transform our lives and help us all embrace change and grow!
This is Stephanie's third time on the show and today show is really different for Connie because she has never done anything like this. So get ready as we mix things up, challenge our comfort zones, (big time) and have some fun along the way.
www.stephanie-banks.com
www.solomonlive.com (youtube channel)
www.bbsradio.com/spirituallynaked