Listen:
Architect of Change – Getting More Out of Life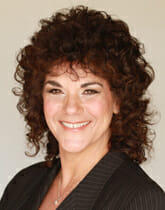 Podcast: Play in new window | Download
Connie's motivational quote today is by, ~ Phillips Brooks
"Think of life as a voyage. The truest liver of the truest life is like a voyager who, as he sails, is not indifferent to all the beauty of the sea around him.."
We all work hard both during the workday and even at night after getting home. We have chores to get done, food shopping, laundry, dinner to cook and of course bed time routines for children and ourselves. Yet the hard work should turn into some fun time too, shouldn't it? After all we get our few weeks of vacation off every year. Is that enough time off?
If it is, how do we extend that feeling of being free while on vacation and be able to bring that same feeling back with us to work. Can we bring that sense of excitement and joy back to work on that fateful Monday, after a week or two off?
How many of us say, "my vacation was just too short, it doesn't even feel like I left work?" "I wish I could take a month off, then I would feel refreshed and energized." OR "I can't wait for vacation, but it's never long enough!"
Do any of these statements sound familiar? What are we doing wrong? What are we missing? Is there a better way to take that vacation feeling of joy and excitement back to work? Well the answer to all these questions will be addressed today, in the next half hour. Your host Connie Whitman, apes with Divya Parekh who is going to help us slow down, breath and discover some strategies to help us all find joy while on vacation and how to bring it back to your workplace too.
Divya Parekh is an in-demand motivational speaker, a leading business relationship and leadership coach, and an Amazon best selling author. Her newest best seller is called, The Entrepreneur's Garden – Nine Essential Relationships to Cultivate a Wildly Successful Business. This book serves as the foundation for many leaders in business and other organizations. She also co-authored the international best-selling book, The Voyage to Your Vision.
Divya has guided many entrepreneurs, CEOs, and management personnel into realizing their goals and reaching their next level of accomplishment. She accomplishes this through her individual coaching sessions, leadership talks, and workshops.
Book link with free offer – http://success.divyaparekh.com/the-entrepreneurs-garden/