Listen:
Architect of Change – Mind, Body, and Spirit Empowerment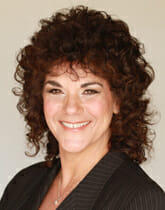 Podcast: Play in new window | Download
Connie's motivational quote today is by, ~ Buddha
"Buddha was asked, "What have you gained from meditation?"
He replied, "Nothing! However, Buddha said, let me tell you what I lost: Anger, Anxiety, Depression, Insecurity, Fear of Old age and Death."
If Buddha is correct, then meditation should be a tool that is easily utilized, to help us let go of these negative emotions, that aren't serving us in our lives. So why isn't it so easy?
Zen, Meditation and intuition are words we hear with such frequency but not sure if we all know how to tap into our intuition to create a Zen like existence in all areas of our lives. Does this description make you visualize a Buddha monk in silent meditation; with nothing around him but a sand garden, beautiful lush green trees and of course a gentle babbling brook or some other gentle water sound in the background? Are all these items needed to set the proper mood for deep meditation? Do you any of you have these elements, at your fingertips, so you too can mediate like a Buddha monk? Of course the answer for most of us is no.
So how do we create Zen in our life and bring the peace and tranquility that meditation provides while existing in our ridiculously busy, stress filled lives?
Today your host, Connie Whitman, speaks with Cristal Sharma.  Cristal is going to help us find our inner intuition and inner peace with some key tips that have worked wonders in her life. Cristal is a yoga studio owner and instructor with her focus on living an empowered life.  Her own health battles led her to leave a successful finance career to a life of yoga.  Seeing the power of transformation in body, mind and spiritual well-being through her own struggles, she is dedicated to helping you find and live your passion in your busy life.
With over 20,000 teaching hours, she brings experience and a real world blend of east & west techniques for you to take off your mat and apply successfully into your life.  As a new mom, she chronicles her daily challenge to Zen on her popular blog and social media platforms.  A PPD survivor she is now an advocate for postpartum mental illness. Her classes, workshops, retreats and teacher trainings are led locally at Soul Power Yoga in NJ and nationally.
Cristal opened SPY in 2009 being the first studio in Central NJ to offer state of the art heating and classes for all ages from 12 weeks to young at heart.   Our goal is body, mind and spirit empowerment, which we offer through our successful teacher training programs, retreats and wide classes for all ages.
Soul Power Yoga (SPY) email:  soulpoweryoga@gmail.com
Website:  www.soulpoweryoga.com