Listen:
Architect of Change – Living a Purposeful Life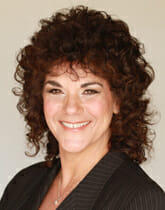 Podcast: Play in new window | Download
Connie's motivational quote of the day is by, ~ Pablo Picasso
"The meaning of life is to find your gift. The purpose of life is to give it away."
Life purpose is a term we often hear, yet do we know what our life purpose actually is? And if we don't know what it is, how do we figure it out?
We see so many people living a full life filled with abundance, good health and fun and think, is that possible for everyone or just for the select few?   Perhaps you are thinking, "I'm just an ordinary person who doesn't have any special skills or gifts. Does that mean it is hopeless for me to find my life's purpose and live this dream life?"
Today your host, Connie Whitman, speaks with an inspiring guest, Rhys Thomas.  Rhys is going to help us look at who we think we are and help us see what our life purpose really is by providing us with some key tools that will help all of us examine who we are from the correct perspective, so we can find our true purpose.
Rhys Thomas is a visionary author, speaker, trainer, and coach in the personal growth and energy medicine field. He is the founder of the Rhys Thomas Institute of Energy Medicine and the creator of the Rhys Method®, a powerful system of self-discovery, transformation, and healing.
By mastering this art of energy medicine into a science of personal empowerment in business and health, for the last forty years, Rhys stands as a model for what he teaches. Throughout his career as a tennis professional, coach, business owner, author, husband, father, public speaker, Martial Artist, healer and soul reader he discovered what people who change the world have in common.
They are not planning and thinking about who they should be, they are living and being called to their highest mission from a fearlessness to grow and be more each day.
Through his work with thousands of people over the last thirty years, Rhys has a simple 3-step process to help you get where you want to go.
Website:  www.rhysthomasinstitute.com