Listen:
Architect of Change – How To Be Understood By Your Manager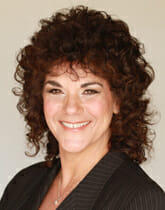 Podcast: Play in new window | Download
Connie's motivational quote of the day is by, ~ Anthony Robbins
"To effectively communicate, we must realize that we are all different in the way we perceive the world and use the understanding as a guest to our communication with others."
Pause
Do you have a boss that is amazing? He or she listens to your ideas, sits and brainstorms with you, empowers you to run with a project without micro managing? Wow doesn't working for this person feel amazing and energizing? Do you look forward to going to work every day?
How many of you are laughing out loud, at my previous description of a great boss? Why is that? Dose your boss perhaps treat you totally opposite of what I just described? Are you micro managed? Are you spoken to as if you are an idiot or that your ideas are the worst thing your boss has ever heard? Wow, how bad does that feel?
Isn't there a balance with communicating effectively and productively with your boss? Does such a balance exist?
Do not fear, we have an expert on this topic of successful business communication. Our host, Connie Whitman, speaks with Beverly Langford who is the President of LMA Communication.  LMA Communication is a consulting, training, and coaching firm that works with organizations and individuals on strategic communication, message development, effective interpersonal communication skills, team building, and leadership development.
Beverly is also the author of her newly released and completely updated, THE ETIQUETTE EDGE: Modern Manners for Business Success.
Sit tight as Beverly helps us unravel some key concepts for us to utilize in order to create strong interpersonal skills to be heard, understood and taken seriously.
Website: www.LMACommunication.com