Listen:
Architect of Change – High Performance Coaching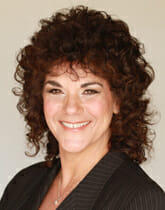 Podcast: Play in new window | Download
Connie's motivational quotes of the day is by – Brendon Burchard
"I learned this…when trying to get my high-performance coaching clients to stay on track; the longer their lists of to-dos and goals, the more overwhelmed and off-track they got. Clarity comes with simplicity."

Pause
If Brendon's quote is true. Why do many of us have a laundry list of items on our daily to-do list that seems to grow over night? Or worse yet … a list of lists??
Do you feel overwhelmed by the amount of tasks you need to accomplish in one day?
Why do some people like Branson, Oprah and other successful, high performers, seem to have it all together? Do they have a secret that is only available to a precious few? Or do they follow a formula that helps them stay focused, and helps them manage the array of needed items on their to do lists every day? Would you like this formula? Sign me up!!!
Today your host, Connie Whitman, speaks with Cheryl Ellis, who is an awesome business leader, CEO of Ellis Business Enterprises and is the author of Becoming Deliberate – Changing the Game of Leadership from the Inside Out. Cheryl is going to help us understand that we can all create success and extraordinary lives today. Yes, you heard me correctly…today!!!  Settle in, as we explore what it takes to create success and limit that feeling of being overwhelmed!
Website:  www.ellisbusinessenterprises.com
Book Link:  www.becomingdeliberate.com