Listen:
Architect of Change – The Five Elements – Personality Type System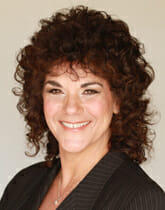 Podcast: Play in new window | Download
Connie's motivational quote of the day is by, ~ William James
"Whenever you're in conflict with someone, there is one factor that can make the difference between damaging your relationship and deepening it. The factor is ATTITUDE.."
Would you like to have more ease in your relationships, both at home and at work? Would you like to get along with people better? Why does it seem so easy for some folks to navigate the many, complex personality types that we encounter each day; while others find it difficult to connect on a personal level with family, fiends and colleagues? What's the secret to making the communication process and engagement with others easy and seamless?
Today your host Connie Whitman, speaks with an expert guest, Dondi Dahlin.  Dondi  is going to help us look at how we approach life, why communicate the way we do, and explain which of the five elements our personality corresponds with.
Dondi is a published author, award-winning public speaker, and internationally acclaimed dancer, actress, and teacher. She co- wrote The Little Book of Energy Medicine with her mother, Donna Eden, and heads the "Teach the Teacher" program at The Eden Energy Medicine Certification Program in Phoenix, Arizona. She has been teaching the Five Elements for 13 years at OMEGA Institute in New York and at various Eden Energy Medicine workshops around the world since the 1990s.
Dondi has been on stage and in television, film and radio since she was a little girl doing acting, dance, voice-overs, and public speaking. She is at home in front of cameras and audiences after performing for over three decades and in over 30 countries. We are going to discuss Dondi's best selling book, "The Five Elements."
The Five Elements is the oldest personality type system, and Dondi is going to help us see which element resonates with us and why. Sit back and get ready as we explore who you are and why you are wired the way you are.
website:  www.learnthefiveelements.com