Listen:
Architect of Change – Beware! – Chemicals in Our Skin Care Products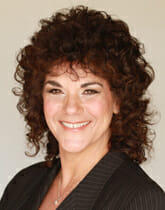 Podcast: Play in new window | Download
Connie's motivational quote of the day is by, ~ Linden Tyler
"Invest in your skin. It is going to represent you for a very long time."
What does skin care, health; and typical beauty treatment regiments all have in common. The answer is actually a little disturbing.
A few weeks ago, your out Connie Whitman spoke with  Karen Sharon and they discussed this very topic of how personal care product safety, for various skin care products (that we use on our kids and ourselves) have not been evaluated or regulated for safety standards since 1938.
Karen Pharo, is a director at Beautycounter and Connie felt compelled to invite Karen back on the show because there were several things that Karen said that resonated with her after the show ended. They continued their conversation and Connie was given the distinct impression that we had only scratched the surface of personal care safety awareness.