Listen:
Architect of Change – Oncology & Holistic Skin Care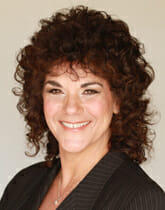 Podcast: Play in new window | Download
Connie's motivational quote of the day is by, ~ Anonymous
"We cannot direct the wind but we can adjust the sails."
"You have Cancer," is probably one of the most terrifying things anyone could hear. Where does one find the strength and determination to move forward and fight the biggest fight of his or her life?
There are so many resources with various cancer treatments, as well as holistic approaches. When you think of skin care would that be one of the first things you would consider if you were diagnosed and fighting cancer. Probably not, yet the importance of skin care during this trying time is a piece of the holistic options that are out there to help you navigate these treacherous waters.
Today, your host Connie Whitman, speaks with Gina Stamatis. Gina is the CEO of Pure Grace Skincare & Wellness. She is a licensed Esthetician and Reiki Master. In addition, Gina is Oncology and Holistic Skincare Trained.
Website: www.puregracespa.com