Listen:
Architect of Change – Start or Grow a Podcast to Improve Your Brand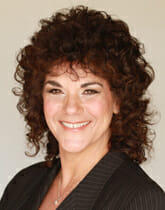 Podcast: Play in new window | Download
Connie's motivational quote of the day is by, ~ Jim Rohn
"If you are not willing to risk the usual you will have to settle for the ordinary."
Everybody's talking about Branding, but what does it really mean. Beyond a consistent tag line and logo – do you even know where to begin, branding your business effectively to improve your bottom line results? You know your business inside and out but what about getting the word out about what makes your business unique.
Today your host Connie Whitman, speaks with an expert guest, Jessica Rhodes. Jessica is going to help us look at how we approach branding and marketing using a relatively new form of branding – podcasting to give a voice to your business and stand out in the crowd.
Jessica Rhodes is the founder and CEO of InterviewConnections.com, the premier Guest Booking agency for podcasters and guest experts, and she is the acclaimed author of, "Interview Connections: How to #Rocket The Podcast from Both Sides of the Mic!"
Jessica helps her viewers rock the podcast from both sides of the mic. She hosts/co-hosts three podcasts: Rhodes to Success, The Podcast Producers and The Parenting Rhodes.
Jessica knows the podcast industry! She is a sought after speaker on the power of podcast interviews. She speaks regularly at Dream Business Academy and has shared the stage with top podcasters at Podcast movement.
Website:  www.interviewconnections.com
Free Content:  www.jessicarhodes.biz