Listen:
Architect of Change – Christian-Muslim Spirituality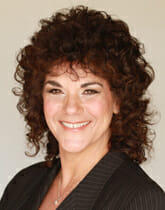 Podcast: Play in new window | Download
Connie's motivational quote of the day is by, – blogspots.com
"Don't worry about hard times because some of the Most Beautiful things we have in life come from Changes and Mistakes. Live with No Regrets because everything happens for a reason."
The words Religion & Spirituality are sometimes interchanged. But aren't they really two different things? So for some clarity, let's look at the definition of both. First the word Religion: a particular system of faith and worship. Spirituality is defined as: relating to, or affecting the human spirit or soul as opposed to material or physical things.
Did that just make sense to you? Probably not! Instead of guessing about such a complex topic, today your host, Connie Whitman speaks with David Low who holds an MS and PhD in Religious Studies, and who knows this topic inside and out!
David is also an author, former Adjunct Professor of Religion, drug counselor, and former entertainer (juggler) who today does dreamwork, teaches meditation, and speaks on topics in popular spirituality and religion.
After some powerful meditation experiences, Dr. Low traveled extensively and visited different Hindu, Buddhist, Sikh, Sufi, Jewish, Christian, and Orthodox Muslim groups. Soon after getting initiation from his major teacher, he began having psychic dreams, often involving "angels" and other spiritual guides, which directed major decisions in his life. An epiphany in 2014 led him to write his first book, Universal Spiritual Philosophy and Practice: in Informal Textbook for Discerning Seekers. His greatest passion is getting people to tune into more profound dimensions of spirituality, at both the personal and political levels.
Website www.davidlowmsphd.com
Email: [email protected]