Listen:
Architect of Change – The Values-Driven Organization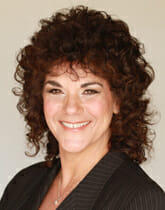 Podcast: Play in new window | Download
Connie's motivational quote today is by, ~ Benjamin Franklin
"Tell me and I forget. Teach me and I remember. Involve me and I learn."
Ever look at that list of the top 100 places to work and think – geez, I'd really like to work for a place like that.   What do you think landed those organizations a spot on that list?   Far from the so-called benefits like vacation and pension plans of last century – today's companies are excelling by seeing the individual as a whole and not just an employee.
So … how did they do it?   Companies like Zappo's and Google got there by being Value – Driven Organizations – AND! By being organizationally conscious.  Do you even know what "organizationally conscious" means?
What about your company …would you say that your company has a strong culture that supports the development of all employees? If so, good for you! If not, todays topic should provide some enlightenment as well as some clear how to's, in order to create such a dynamic company, where all employees thrive!
Need some help? I know I could use a hand and am eager to hear how we can all create such dynamic cultures at our companies.
Richard Barrett is with us to day and this is his second time on the show.   Richard's new book "The Values-Driven Organization: Cultural Health and Employee Well-Being as a Pathway to Sustainable Performance."
A little bit about Richards background aside from being an author, he is an internationally recognized thought leader on the evolution of human values in business and society. Founder and chairman of the Barrett Values Centre, and a very interesting title – former Values Coordinator at the World Bank. As the creator of Cultural Transformation Tools (CTT), his organization supports more than 6,000 organizations on their transformational journeys.
 Website:  www.RichardBarrett.net