Listen:
Architect of Change – Small Businesses – How To Survive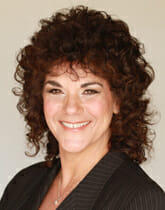 Podcast: Play in new window | Download
Connie's motivational quote today is by, ~ Carrie Fisher
"Sometimes you can only find Heaven by slowly backing away from Hell."
The entrepreneurial spirit, is what this country was founded on, correct? Small businesses pop up and disappear every day. The statistics are staggering. So how does a business grow, stay relevant, and create wealth for everyone in the organization?
What happens when bad things happen to the leaders or owners of these business? How does a company stay afloat and prosper when things go wrong?
Today, your host Connie Whitman speaks with Tony Grebmeier.  Tony is going to share his story of how he created successful businesses and how he almost lost everything due to addictions.
Here is some background information on Tony. He launched his first on-line business in 1996 in Silicon Valley. It was a Web traffic and marketing company, which eventually turned into his first supplement company. In 2001, he went on to build his second supplement company, ShipOffers, with two of his childhood best friends, Doug Roberts and Gil Gerstein. Fifteen years later, ShipOffers is an eight-figure business that has been an INC 5000 Company for the past three years in a row.
The journey to self-fulfillment wasn't easy for Tony. He almost lost it all in 2008 after years of struggling with drug and alcohol addiction. Facing the near destruction of his marriage and the sad realization that he was negatively affecting his children's lives, Tony made the decision that year to get sober, and he has stayed sober ever since. As he got clean, he also became clear about his vision to help others find their passion and achieve more.
Website : http://www.tonygrebmeier.com