Listen:
Architect of Change – How to DeStress Through Relaxation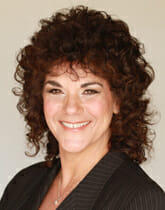 Podcast: Play in new window | Download
An interesting quote for today is by Publius Syrus and He says,
"The bow too tensely strung, is easily broken."
Let's think about this quote for just a minute. If we are too tightly strung or wound, won't we break too?
We are like an instrument that creates beautiful sound. When we are pushed or encouraged just enough, we are able do our best work. Yet, if we are pushed to the point of being unhealthy and stressed out all the time, we clearly do not have the balance and foresight to do our greatest work. So the question is, can we find that perfect balance where we are pulled just tight enough but not to the point of destruction?
Today, your host, Connie Whitman speaks with Nicole Lerario. Nicole thinks the answer to this question is, yes, we can find that balance with a little help from some experts.
Nicole is the CEO of A Kneaded Vacation Therapeutic Massage & Wellness, and is a Licensed Massage Therapist. Even though Nicole knew that massage was her calling, it actually took her 16 years to go down the road the health and wellness and open her own business.
Another passion for Nicole is She is a tea blender and has been blending teas and herbs for much longer than she's been a massage therapist. Her boutique tea company, Mad Pots of Tea, can be found on Etsy.
She has massaged a number of celebrities, from the members of Steely Dan and Foreigner to one of her long-time jazz favorites, Harry Connick Jr.
Email: [email protected]
Website:  www.akneadedvacation.com