Listen:
Architect of Change – The Everything Answer Book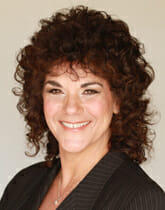 Podcast: Play in new window | Download
Connie's motivational quote today is by, ~ Panache Desai
"Energy, like you, has no beginning and no end. It can never be destroyed. It is only in ever shifting states."
Have you heard about Quantum Physics? Did you know that it is the future of science and also the key to understanding consciousness, psychology, death, and the meaning of life? This must be an amazing science to be able to accomplish all of these things!
Today, your host, Connie Whitman speaks with Dr. Amit Goswami.  Dr. Goswami says, "it is the best and clearest approach to understanding our universe. In short, Quantum Physics is the theory of everything."
Dr. Goswami has a new book out. You guessed it, it is called "The Every Thing Answer Book – How Quantum Science Explains Love, Death, and the Meaning of Life." Amit is going to share some theory and how after 30 years as a theoretical quantum physicist he believes this science has the answers to everything.
Theoretical Quantum Physicist Dr. Goswami is a retired full professor from the University of Oregon's Department of Physics where he served from 1968 to 1997. He is a pioneer of the new paradigm of science called "science within consciousness" an idea he explained in his seminal book, The Self-Aware Universe, where he also solved the quantum measurement problem clarifying the famous observer effect.
In addition to his newest book, Dr. Goswami has written several other popular books based on his research on quantum physics and consciousness.
Website: www.amitgoswami.org