Listen:
Architect of Change – A Manual for Developing Humans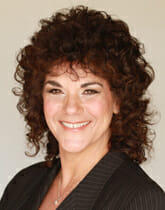 Podcast: Play in new window | Download
Connie's interesting quote for our interesting topic today is by Frank Ocean.
"Maybe it takes a near death experience to feel alive."
Interesting quote, isn't it? How many of us fear the topic of death? What if death isn't the end? What if there is more?
More and more books are written on near death experiences every day, documenting that there is something after we die.
Today your host, Connie Whitman, speaks with Dr. P.M.H. Atwater.  Dr. Atwater is no stranger to near death experiences. In fact, her third book, "A Manual for Developing Humans," Dr. Atwater was told to write this book during her third near-death experience.
This Manual contains the basics for becoming fully human.  The manual includes some basic topics covering all levels of life ─ from how to use your mind, developing and using intuition, understanding color, sex, relationships, children, and rethinking money. To name just a few!
Dr. Atwater has been researching the near-death phenomenon since 1978, and is considered a world authority on the subject. She has addressed audiences at the International Association for Near-Death Studies, as well as the United Nations, and in numerous countries. Her books have been translated into over 12 languages. She has appeared on Larry King Live, Regis and Kathy Lee, and Geraldo and Coast-to-Coast AM. Ms.Atwater, invites people to look past appearances for the truth that underlies what we think we know. Are you ready to be challenged?
Website:  www.pmhatwater.com