Listen:
Architect of Change – Be the Architect of Your Life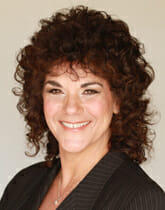 Podcast: Play in new window | Download
Connie's motivational quote for today is by ~ Ritu Ghatourey
"It only takes a small amount of courage and hope to take control of your life."
What an interesting quote. It uses two powerful words to gain control in our lives: Courage and hope.
Life changes are inevitable, aren't they? We have all experienced the movement from one stage of life to the next. Whether leaving for college, graduating from college, getting your first or fifth job, and to my parents out there, our kids lives moving faster than we would like to admit, where our kids are growing up and leaving the nest.
Psychologists describe empty nest syndrome as "a transition period in which many people experience feelings of loneliness or loss."
How do we navigate these uncharted waters as our life stages swiftly pass by? My guest today believes that with every life change there is opportunity knocking.
What if there was a clear path to redefining life after such life changes have occurred? And what if that path led to your most joyful life ever?
Today, your host, Connie Whitman speaks with Karen Otis. Karen has combined her degrees in Sociology and Architecture to create a guidebook for joyful living that can empower empty nester's and anyone going through a big life transition to create their ideal life experience, starting now.
Karen took this common sociological experience and created a building plan for life, just like we have building plans for any physical structure in this world. She calls it: The Architectural Method.  Karen Otis is an architect, life builder and author of the revolutionary new book that uses architectural wisdom to rebuild lives from the ground up—"Be the Architect of Your Life: Design Build, and Start Living a Life Inspired." 
Website:  www.bethearchitectofyourlife.com
FREE blueprint at: www.lifeinspiredblueprint.com
Book Link:  https://www.amazon.com/Be-Architect-Your-Life-Inspired/dp/1608081761/ref=sr_1_1?ie=UTF8&qid=1499964819&sr=8-1&keywords=be+the+architect+of+your+life