Listen:
A New Spin on Autism: Answers! – Opinions From The Minions!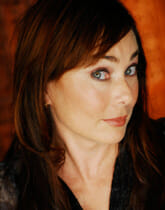 Podcast: Play in new window | Download
Legal Shield's Barbara Fernandez gives away the feeling of safety while tornados roar overhead. Barbara comments "It's like being Bill Gates and having an army of protectors". Before this statement our unusual 'show on the road' takes a stab at analyzing the CDC numbers and the proposed DSMV diagnostic changes with Anita Karney of the HOT Autism Network in Waco Texas. Lynette and Barbara try on a little game of 'Do we know enough to have an opinion and does that effect our having one?'. Make sure to stay tuned for Stories From The Road as Lynette shares an important Answer to be considered when looking at and focusing on your child's diagnosis.
To understand what it means to do a Show On The Road click this hyperlink.