Listen:
A New Spin on Autism: Answers! – DIVORCE and Autism: Does it hurt or Maybe help?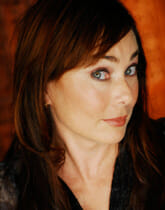 Podcast: Play in new window | Download
In response to internet fan requests we are looking at the question of Divorce and Autism. Today's guests are both divorced and dealing with it. Show host Lynette Louise is also divorced again and again and again…
Emily Goldstein and Kristi Sakai, author of Finding Our Way With Autism join Lynette to examine the issue from both the personal and the professional perspective. Kristi Sakai is in the unique position of having written her book before the divorce and having included marrital issues within its pages. She offers a copy to anyone who emails Lynette [email protected] and simply asks for it.
In an attempt to answer todays question: "Is there life after Divorce and is it better or worse?" our guests share their stories and their wisdom.
Today's answer: Building is better than bandaging!