Listen:
A New Spin on Autism: Answers! – THE MOTHER'S DAY MAKE OUT with PATTI STANGER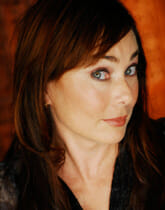 Podcast: Play in new window | Download
WHAT A FUN AND INFORMATIVE SHOW!
Patti Stanger, host of the popular reality show Marry A Millionaire and owner of The Millionaire's Club, joins Lynette Louise for some good old fashioned girltalk on the subject of helping single mom's find love. BUT this show isn't just for single mom's – to keep things balanced Warren Love comes on board and shares his thoughts on how to keep the wife and mother of their NT and ASD children happy.
Send the kids out of the room because Patti Stanger and Lynette Louise are good friends dishing up confessions and stories of personal challenges. I suggest you tune in privately to catch this fun, provocative X-Rated (for language) chit chat especially if you want to find the right mate who will adore your special child.
Warren Love and family are also close friends with Lynette Louise so, though Warren is on the show for THE GREAT GUEST GIVEAWAY, he tells the story of his daughter's journey from non-verbal to verbal while working with Lynette… and then he gives his wife's Owl Oragami away.
Linda Love's creation: The Owl Oragami is a creative way to tell your life story through artistic expression.
This show is fun and very personal.
Today's Question: How do women with special children find romantic love?
Today's answer: Be available … to the right things… by projecting beauty!