Listen:
A New Spin on Autism: Answers! – Freedom, Safety and the balance between the two as we let them go so they can grow.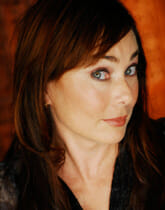 Podcast: Play in new window | Download
Several mom's join us today to address the concept of residential placements and to tell their stories. This show was inspired by the recent deaths wherein family members have killed their autistic relatives. The show is not about that issue so much as it is about the problems that need to be addressed in order to avoid these tragedies. If you afraid to let your child live elsewhere but know you need to please listen to these women as they share their stories.
Following the issue of letting go and granting freedom is the obvious fear of safety. Hence today's Great Guest Giveaway guest is Erin Wilson another mother with experience. Erin has two children. Her youngest was a wanderer, which is a common problem in the autism community. So Erin and her husband Bruce started QR Code iD to help her son and others like him stay safe and be easily reconnected with family should they wander away.
During STORIES FROM THE ROAD Lynette shares three stories, some hers and some her clients always always remembering that there is help out there because "There are angels that work with autism." It is up to us to find them.
Today's Question: Should we let them go?
Today's answer: Carefully!