Listen:
A New Spin on Autism: Answers! – What are OMEGA oils and how do they relate to the brain?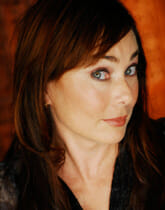 Podcast: Play in new window | Download
Our usual 'two guests' format is pushed aside to make room for the volumes of information shared by Cheryl Millett of Auum on the value of carefully selected Omega Oils. Cheryl is a font of information on oils, sources, biochemistry and roof top gardening. This is a pen and paper note taking show with plenty of knowledge to be gained.
To set up the show Lynette shares a story of trying to discover her son's issues and stumbling across old books of medical info no longer adhered to. As Lynette said the diagnosis ceased to exist but the problem didn't. She found the solution in oils and has been seeking the perfect combo ever since.
Today's Stories From The Road: Is a collection of tales on folks with seizure issues related to a need for oils, oils,oils the elixir of happy joints and uninflamed brains with good myelination.
Today's question: What is making my son's lips dry up and bleed?
Today's answer: A lack of good Omegas!