Listen:
A New Spin on Autism: Answers – Thanksgiving as a Sensory Sensation!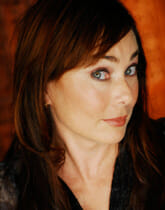 Podcast: Play in new window | Download
Kim Pomares of Mendability for Autism shares the evolution of Mendability's unique clinically supported sensory enrichment home therapy program. He opens by laughingly saying "It all began with my mother – maybe all good stories begin that way." He may be right, certainly his therapy seems to be. This special approach to healing the symptoms of autism is affordable and scientifically viable. CHECK IT OUT!
Great Guest Giveaway Guest: Keri Bowers owner of Normal films offers a couple of DVD's of her new documentary ARTS. She is the co-creator (along with her special son) of Normal People Scare Me and the Sandwich Kid and she is a DYNAMO! Keri Bowers has, amidst a great personal tragedy, decided to experience 122 days of gratitude out loud and in the company of social media users. She is a mountain mover and just listening to her brings gratitude into your life.
As always during Stories From The Road Lynette combines the experiences of her two guest into a cohesive picture that will inspire you to learn from your life and to do it with GRATITUDE.
Today's question: How do you make a life work?
Today's answer: With variety driven gratitude!