Listen:
A New Spin on Autism: Answers ! – The Will Power To Live For My Autistic Child Two!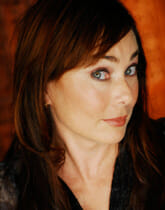 Podcast: Play in new window | Download
Rachele writes a blog entitled My Puzzling Piece and her subject matter is both personal and relevant. She uses the pen name of Portia. She is a woman who has been struggling to stay alive for many years now. Her story is both inspiring and heart wrenching. This is part two of her two part interview. In fact we were initially only expecting to hear from her once but after the first interview both Lynette and Portia realized she had much more to say.
For those families wondering if they can manage the challenges of life and for those wondering how to share tough information with their special children this episode is a God Send.
This woman and hence this show is truly amazing. So far Portia has met every life threatening challenge with courage and intention. She has also managed to deal with IEP meetings and bullying problems in her son's world. She thought she was healing finally but recently discovered that,  as she puts it, she is dying again!
This is not a story of courage and possibilities and goal setting. This is a show from a woman giving to others right up to her very last breath.
Remember to also check out the Indigogo campaign for Fix It In Five. You may not be able to Fix Portia but you can take those action oriented feelings and help someone else.
In  Stories From The Road Lynette Louise our Brain Broad shows you the path to action.
Today's question: If it buys you five more minutes with your son is it worth it?
Today's answer: Yes!