Listen:
Architect of Change – Plastic Surgery; is it Right for You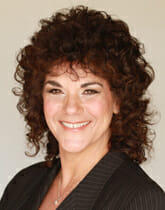 Podcast: Play in new window | Download
This week on "Architect of Change" Radio Show, your host Connie Whitman will speak with Dr. Michael Nagy, MD, FAC, plastic surgeon of the face and body, about plastic surgery, and if it is the right choice for you.
During this show, we will discuss . .
If you are contemplating plastic surgery, what should you think about and what questions should you ask yourself.
When you're undecided, what is a good way to seek a surgeon that you can consult with to help make the correct decision?
We will discuss how the surgical process has improved and how the risk with plastic surgery/anesthesia has been minimized with new technology and procedures?
We'll discuss the byproduct after the plastic surgery. Even before the body is fully healed, there is an emotional and mental shift. This idea of a better self-image. We will discuss what other women and men have shared as to the shift in their internal, mental, and emotional changes they experienced?
Many people think that plastic surgery is addictive. Dr. Nagy will explain why this is a false notion.
Dr. Nagy is very active with the Cancer Society. We need to continuously bring awareness to this great cause. He will tell us the type of work he does for the Cancer Society?
3 – 4 tips, to help you move to the next step in the decision making process with plastic surgery and be proactive with your research and planning?