Listen:
Architect of Change – Develop and Implement an Engaging Content Marketing Program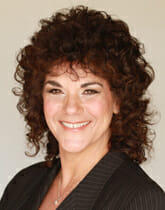 Podcast: Play in new window | Download
Today, people have an innate understanding of marketing and of their power over, and value to, brands.  Engaging and motivating people now requires an approach that marketers have traditionally not embraced . . . an approach that's more about authenticity and transparency and less about interception.
Smart marketers understand that traditional marketing is becoming less and less effective by the minute, and that there has to be a better way.  Enter Content Marketing.
During this show, your host Connie Whitman will speak with Fran Lytle to help us discover actionable tips to develop and implement an engaging Content Marketing program.
Fran is a behaviorist, brand strategist, author and co-founder of Brand Champs.  She helps brands engage people through branding, content marketing and brand storytelling.  Let's jump in and tell our story to the world!