Listen:
Architect of Change – Self-Treatment System to Eliminate Chronic Pain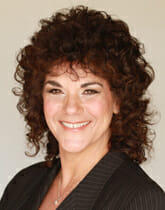 Podcast: Play in new window | Download
There is so much media hype about erasing the signs of aging, eliminating chronic pain and feeling fantastic.  Wouldn't you like to be Red Carpet ready?  To be able to glide in those five inch heals with the high slit that screams success.  To provide the illusion of being fit, fabulous and having pain free toes squished into those high heels.  What if I told you there is a way to be all these things and to be able to achieve it in just 10 minutes a day?!  Yes, just 10 minutes per day!
Have you heard of the The MELT Method®? Just sit back, settle in and melt like butter on a hot griddle as we learn about melting your injuries away.
Today, your host Connie Whitman, will help us learn about this Breakthrough Self-Treatment System to Eliminate Chronic Pain, Erase the Signs of Aging, and Feel Fantastic.  Connie will speak with Sue Hitzmann & Janine Bigos.  Sue is a nationally recognized educator, manual therapist, exercise physiologist, and founding member of the Fascial Research Society. She is also the author of the New York Times bestselling book The MELT Method®.  Janine Bigos is a Melt practitioner who shares her passion to helping folks become healthier.  Sue & Janine know about melting your aches and pains away. Are you ready?